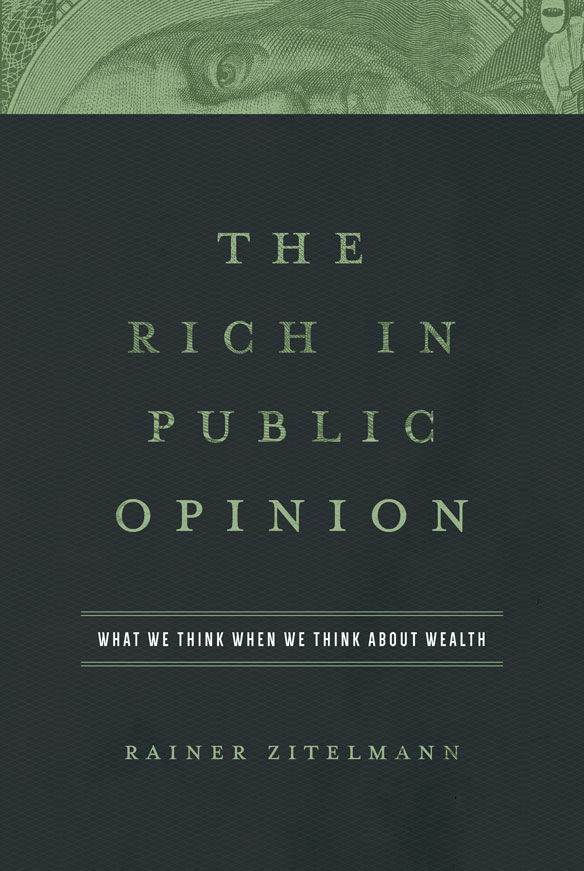 The Rich in Public Opinion
WHAT WE THINK WHEN WE THINK ABOUT WEALTH
The rich and superrich are increasingly the targets of criticism. As often in history, they become scapegoats for negative social developments. Rainer Zitelmann designed this first international study to investigate prejudice against the rich. He commissioned two renowned public opinion research institutes, the Allensbacher Institute and Ipsos MORI, to interview Americans and Europeans to find out what they really think of the rich.
What exactly causes social envy? And how do attitudes towards the rich differ in America, Germany, Great Britain and France? In the first book of its kind, Rainer Zitelmann examines in detail our society's views of the rich and analyzes different perceptions of the rich and superrich in an international context. The book also contains an in-depth analysis of how rich people are portrayed in the media and in Hollywood movies.
Order your copy now from:
Dr. Rainer Zitelmann has doctorates in history and sociology. In the late 1980s / early 1990s, he worked at the Central Institute for Social Science Research at the Free University of Berlin. He then served as department head at one of Germany's major daily newspapers, Die Welt. In 2000, he founded a public relations consultancy company in the real estate industry and, having established the company as the market leader in Germany, he sold the company in 2016. Zitelmann has written 23 books, which have been translated into numerous languages worldwide. With his study into the psychology of the superrich, The Wealth Elite, he made an international name for himself as a wealth researcher.